Our Faculty Foundations program is designed to ensure that new faculty have everything they need to experience a successful and rewarding first year at TCNJ. There are four main components to Faculty Foundations: New Faculty Orientation, New Faculty Resources Canvas site, First Fridays, and the Foundations Completion Program.
New Faculty Orientation
New Faculty Orientation (NFO) is an opportunity to discover campus resources, learn about TCNJ students and services, and connect with other members of our campus community. Over 30 presenters and guests will be on hand to introduce new faculty to all things TCNJ. Dates for AY 2024-2025: August 19-21.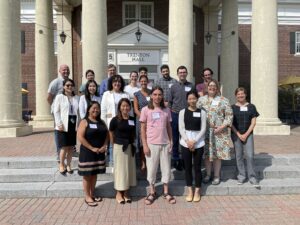 New Faculty Resources on Canvas
All new faculty are invited to explore a 
Canvas site
 that complements the in-person orientation with additional resources. We've organized the content around support for teaching, support for students
, the TCNJ community, and employee resources.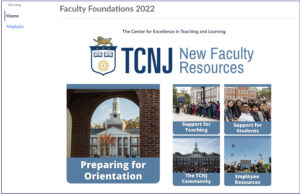 First Fridays
Beginning in October, every first Friday of the month from 12:30-1:50 PM, your cohort of new faculty will be invited to participate in workshops for faculty professional development. Stay tuned for invitations!
Foundations Completion Program (Optional)
Attend our New Faculty Orientation plus 5 of the 7 First Friday Events to complete our Foundations program and at the end of the 23-24 academic year you will receive a formal letter from Academic Affairs to acknowledge your participation, as well as a digital badge.